Grammarly



Grammarly, is considered the best spelling and Grammar checker in the world
Grammarly uses AI to check your spelling and Grammar.

Augean integrates fully with Grammarly, for all text fields.
Please make sure you add the Grammarly plugin to Chrome
A professional Genealogist, will write many notes - Grammarly is a huge help.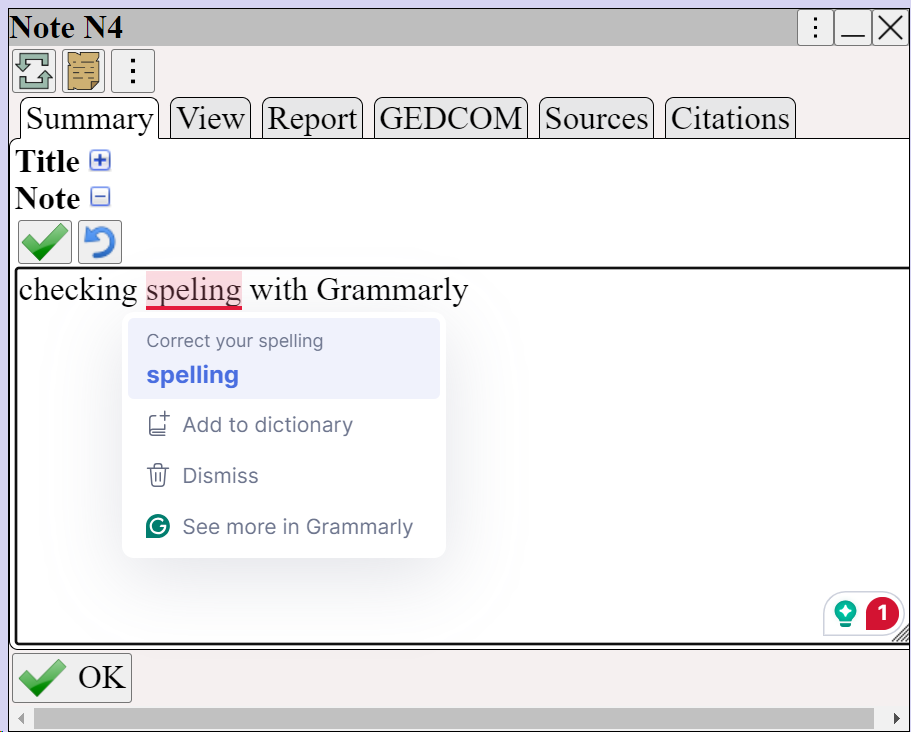 (Click on the image to enlarge)
Note, This help guide was not written with Grammarly, which is why you often find errors in it.
But you will find Grammarly, can really improve your note taking, so we fully integrated it with Augean.